Tomorrow, the nominations will be announced for all 83 categories at the 59th annual Grammy Awards, set to take place in Los Angeles on February 11th. And while there are literally hundreds of nominees, chances are the typical Consequence of Sound reader isn't itching to see who will snag nods in the Best Contemporary Christian Music Song or Best New Classical Artist categories. We're here to talk about the big guns in pop, rock, and rap.
Now, it's also important to remember who is eligible. Because Grammy eligibility periods don't line up with our calendar year, albums like Adele's 25 , Grimes' Art Angels, Justin Bieber's Purpose, and Coldplay's A Head Full of Dreams are all eligible. By the same rule of thumb, don't expect to see albums from Metallica, The Weeknd, Lady Gaga, Green Day, or Leonard Cohen until next year, if at all. And then, of course, there is Frank Ocean, who declined submitting his music for consideration, citing it as his Colin Kaepernick moment.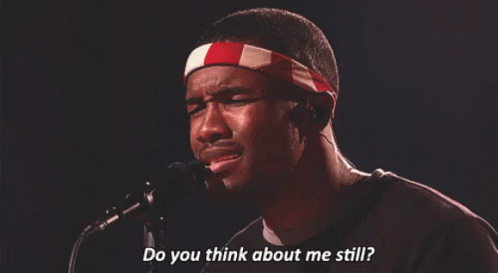 Along with the aforementioned Adele, a few artists can be viewed as clear favorites heading into the nominations. Beyoncé, Radiohead, and Kanye West have all been recognized in the past by Grammy voters and are riding in with particularly compelling story lines and the acclaimed music to boot. On the other side of the coin is David Bowie, whose music has never been awarded a proper Grammy (his only previous wins come from videos and a Lifetime Achievement Award). 2017's award ceremony might be the last chance to celebrate one of music's most important voices, and it helps that Bowie's latest album is worthy of the praise.
We've broken down our predictions and our suggestions below for the biggest categories, but the nominations are always filled with surprises. Check back in after the official announcements when we pick our likely winners for these categories and more.
__________________________________________________________

Album of the Year
The Favorites:
It's hard to say that anyone is a sure thing when it comes to the Grammys, but it would be pretty shocking if either Adele's 25 or Beyoncé's Lemonade were excluded from the field. For Adele, she's a Best New Artist alum whose last album went 6/6 in 2012. Her most recent collection sold albums in a time when no one is selling albums, and that alone might be worth recognizing. On the other side of the spectrum is Beyoncé, whose Lemonade saw an untraditional release as a visual album, bending the way consumers traditionally experience full-lengths. Bey has received a couple Album of the Year noms in the past but has never won the category, even though she's stockpiled a whopping 20 Grammy awards, second all-time among women behind Alison Krauss.
The Field:
Behind two of pop's biggest stars, the rest of the the possibilities are a little less certain. There's David Bowie's monumental ★, whose resume is sadly bolstered by the narrative of Bowie's passing just days after its release. There are a number of culturally massive musical moments, including Kanye West's The Life of Pablo, Drake's Views, Rihanna's Anti, and Justin Bieber's Purpose, all of which have pros and cons regarding their possible inclusion. And from the rock world, Radiohead's A Moon Shaped Pool could cash in on that album's positive response, especially considering the band's long-held Grammy appeal, dating back to their left-field nomination for OK Computer in 1998.
The Long Shots:
Picking from this pool satisfies the need for pop, rap, rock, and old people music (even though Bowie is arguably the most experimental record of this group). What's missing? Country! But while there isn't anything as obvious as last year's Chris Stapleton good will, this year's country dark horse could be Sturgill Simpson for A Sailor's Guide to Earth or Maren Morris for Hero. Another possibility from the CoS bank of best 2016 albums is Chance the Rapper, whose Coloring Book is eligible this year after changes to the Grammys' "streaming only" policy. And would anyone be that surprised if Coldplay was nominated rather than Radiohead?
Nomination Predictions:
Adele – 25
Beyoncé – Lemonade
David Bowie – ★
Drake – Views
Radiohead – A Moon Shaped Pool
__________________________________________________________

Song of the Year
The Favorites:
Adele, Adele, Adele. In a category recognizing songwriting over the recorded product, Adele's biggest single, written with Greg Kurstin, is as big of a lock as any. It's also hard to imagine another pop star known for her songwriting, Sia, not getting recognized for her massive "Cheap Thrills". And Justin Bieber has to figure in somewhere, with many looking at his "Love Yourself" as the likely choice over "Sorry".
The Field:
When Lukas Graham's "7 Years" became a fixture on pop and even alt radio earlier this year, it seemed like just the kind of drivel that the Grammys eats up. He's young and unproven, but the Grammys do like to get in early on records that make significant chart impacts. Justin Timberlake's "Can't Stop the Feeling" also could be in play here, though it wasn't quite the home run that everyone expected upon its release. And in the country world, offerings from Tim McGraw, Maren Morris, and Thomas Rhett are all being floated. And then, of course, there is Beyoncé, who figures to factor in here in some way, likely for "Formation".
The Long Shots:
It's hard to figure out which David Bowie song Grammy voters could latch onto here, but if the wave of good will for Bowie is as strong as we expect, the album's title track or second single, "Lazarus", could play into the fold. And while completely unlikely, it would be great to see some of our favorite songs of the year included here, specifically Kanye West's "Ultralight Beam", Chance the Rapper's "No Problem", or Beyoncé's "Freedom".
Nomination Predictions:
Adele – "Hello"
Sia – "Cheap Thrills"
Lukas Graham – "7 Years"
Justin Bieber – "Love Yourself"
Tim McGraw – "Humble and Kind"
__________________________________________________________

Record of the Year
The Favorites:
Okay, I'm pretty much out of things to say about Adele, so we'll just skip to the rest. Differing from the songwriting categories, we are likely to see some of the year's biggest hits make the cut here, like Drake's "One Dance", Bieber's "Sorry", and The Chainsmokers' "Closer". Sure, it's unlikely that all of those make the cut, but at least one of the year's most ubiquitous tunes should make the cut.
The Field:
While Rihanna will be in play for many of the major categories, it just feels like Anti is already forgotten less than a year later. But her massive "Work" makes a lot of sense for Record of the Year and could be her best shot at recognition for one of the big ones. Our friend Lukas Graham is also in good shape here, as there always has to be room for some real crap in the Grammy nominations. Beyoncé is also in the running here for "Formation", as is Timberlake for his Trolls tune, Rhett for his country ballad, and Sia for "Cheap Thrills".
The Long Shots:
Kanye West and Chance the Rapper are two of 2016's biggest and most acclaimed artists, so despite the fact that "Ultralight Beam" wasn't a big radio single, Record of the Year is a chance to honor two artists for a brilliant composition. And though we haven't talked about him yet, One Direction graduate Zayn could surprise a few folks by elbowing his way into the competition here for "Pillowtalk". And there's Rae Sremmurd's "Black Beatles", which might be peaking too late to earn serious consideration.
Nomination Predictions:
Adele – "Hello"
Drake – "One Dance"
Justin Bieber – "Sorry"
Beyoncé – "Formation"
Rihanna – "Work"
__________________________________________________________

Best New Artist
The Favorites:
For much of its history, this award has been seen as a curse — one where young artists win and then fade into obscurity. Of course, that was never really the case. There was a Mariah Carey for every Paula Cole. If anything, winning just hasn't been a guarantee of a terrific career. It's for this reason that Lukas Graham is such a favorite to get a nom and probably win; he just feels like the kind of act that swoops into the Best New Artist category and steals it from a more deserving artist.
The Field:
That raises the question as to who those more deserving artists are. Chance the Rapper also feels like a great fit for getting nominated here, even though to most of us he's hardly a new artist. Maren Morris also fits this bill, rising as one of county music's most exciting new voices in several years, but she's only now really capturing a large audience. Also standing out because of their success with huge singles are the likes of The Chainsmokers, Alessia Cara, and Desiigner.
The Long Shots:
Last year, Courtney Barnett seemed like one of the biggest left-field selections in memory, so could Car Seat Headrest use similar critical approval to jump into Grammy consideration? Probably not, but we can dream. Another long shot is Anderson .Paak, who might not have reached enough mainstream listeners to warrant inclusion.
Nomination Predictions:
Lukas Graham
Chance the Rapper
Maren Morris
Alessia Cara
The Chainsmokers
__________________________________________________________

Other Categories
And how are the genre categories going to play out? In rap, this is where Drake, Kanye West, and Chance the Rapper are likely to rise to the top, without having to play second fiddle to the juggernauts of Beyoncé and Adele. Less expected might be nods for Travis Scott, Schoolboy Q, and Rae Sremmurd, while Desiigner's "Panda" figures to play into the category in a major way.
In the pop world, expect a lot of the same honorees that we'll see in the big categories, albeit for a wider range of material. That means Beyoncé might see noms for "Hold Up" or "Freedom", Bieber's "Sorry" might get its due, or the Sia song "The Greatest" might live up to its name.
And what about rock and alternative? With the likes of Coldplay, Radiohead, and Cage the Elephant all competing, it wouldn't be surprising to see those past Grammy favorites figuring in. Red Hot Chili Peppers also might see some love in the rock arena as well, while Bon Iver, David Bowie, and Wilco would seem like likely faces to find in the mix. And in a perfect world, maybe Grimes sneaks in with her late 2015 release.